Look and Texture of Solid Wood or Tile without the Cost
Laminate has become the go-to hardwood alternative for active households. It's versatile, cost-effective, and low maintenance, while having the look and texture of solid wood or tile.
Laminate's 4 layers are what makes it so durable:
Backing: This layer provides structural integrity and a barrier to moisture.
Core: Depending on the manufacturer, the core is often made with high or medium density fiberboard. These are engineered wood products that are treated to make them very hard.
Photographic Layer (Décor Layer): Under the top layer is a high-resolution image of a real hardwood board, which is what gives laminate the appearance of real wood species such as oak, ash, hickory, cherry, walnut, maple, and more.
Wear Layer: The surface seals in the photographic design, creates the texture of the product, and provides protection against wear and tear.
Measured Quality
The thickness of these layers isn't necessarily an indicator of quality. Quality is measured by AC and ISO ratings, strong backing, and many other factors. Ask our Flooring Consultants to help you find the laminate flooring that best suits your lifestyle and budget.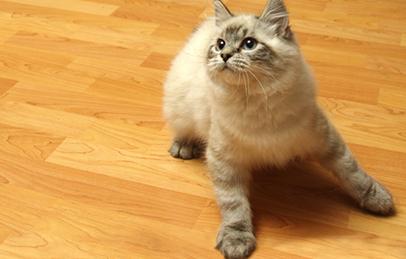 TECHNOLOGY
- Laminate Technology Information -